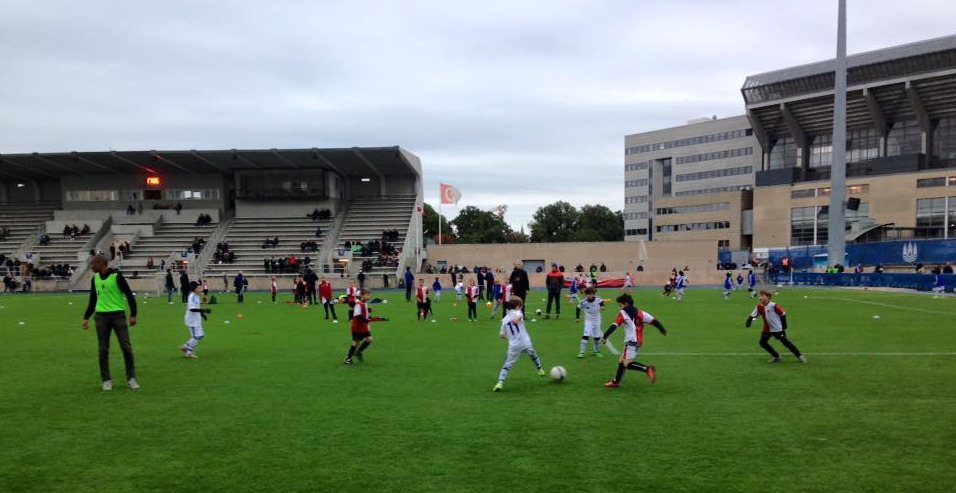 Welcome to the first ever edition of Copenhagen Urban Cup - an original and alternative football tournament in the very middle of a city often celebrated as one of the most attractive places to visit in the world.
From Friday to Sunday June 21-23th the largest football club in Denmark – BK Skjold – host three days of football, good food and big-city-experiences in the heart of the green Danish capital. The tournament will take place in the "Central Park" of Copenhagen – Fælledparken – with matches played on both natural grass in the park (which can be quite challenging), on artificial grass and with selected macthes played in Østerbro Stadium.
Some of the major clubs in Denmark with representation in the Danish Superliga and NordicBet-liga have already confirmed their participation.
All teams will be guaranteed at least 5 matches during the 3 days and the matches will furthermore be arranged for the kids and parents to have time to be able to enjoy the city of Copenhagen as well, making it much more than just another football-experience.
The tournament venue Fælledparken has lots to offer – such as a great skatepark and a water playground with an artificial lake with free access during the tournament – and the park is located a short 15 minute walk from the harbor of Copenhagen and one of the citys popular harbor-baths for those who dare take a swim in the clean and… fresh Copenhagen water.
Within a 10-15 minute ride with bus, train or bicycle from Fælledparken you will furthermore find the lively Latin quarter of Copenhagen with shopping, Nordic-food-restaurants, cafés and entertainment such as the world famous Tivoli amusement-park. The food during the tournament will be a selection of healthy food served from Copenhagens characteristic streetfood trucks.
Registration can be made by e-mail to pf@bkskjold.dk and questions can be directed to the same address or by telephone +45 35253525. We hope to se you in Wonderful Copenhagen!
In the boys categories we welcome teams from year 2006 (under 13) to year 2011 (under 8) and we aim to offer three levels (A-B-C). In girls categories we welcome year 2007 (under 12) to 2009 (under 10).
Year 2006 level A will be football-11 (2x20 minutes)

Year 2006 (levels B-C) and 2007-2009 (all levels) will be football-8 (2x20 minutes)

Year 2010-2011 will be football-5 (2x15 minutes).

All teams are garanteed at least 5 matches.
Registration fees: 
11-man-teams: 200 euro
8-man-teams: 150 euro
5-man-teams: 100 euro
The food during the tournament will be a selection of healthy food served from Copenhagens characteristic streetfood trucks at a cost of around 10 euro per meal when preordered.
The teams who order food will be equipped with vouchers to be used at food-trucks of their own choice.
BK Skjold offers the possibillity of staying the night in the clubhouse or at schools within walking distance from the tournament venue from friday to sunday at a price of 60 euro per person including breakfast. Players should bring their own inflatable mattresses and sleepingbag.  BK Skjold can also aid in finding a hotel or a hostel at reasonable prices.
Contact the tournament-board through pf@bkskjold.dk our by phone +45 35253525